Bus Cook
Fucktard Hall of Famer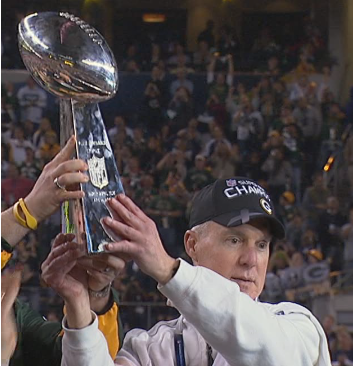 Joined: 08 Apr 2009
Posts: 3106
Location: Not near that homo in my avatar
Mon Oct 08, 2012 5:35 pm


get louder at lambeau wrote:
Let me break this down s l o w l y for you, Bus.

Our D gave up 27 points to the Saints O, who put up the 4th most points of any team in NFL history last year, and is lead by a $100 million Hall of Fame QB. They haven't been quite as good so far this year, losing their HC, but they haven't dropped off much on O, and return all the same basic guys.

The refs didn't help our D at all. The final FG attempt(s) shouldn't have even happened after Sproles' fumble, there was an uncalled blatant push off on a TD, and a 3rd down catch that should have been ruled incomplete lead to a FG.

Deflecting? Excuses? Need to blame someone on the D? I'd suggest Sam Shields. Horrible game by Mr. Shields, especially the 80 yard TD he gave up where he didn't cover the guy at all and then missed the tackle after chasing him down 60 yards later. He gave up some other catches on top of that one. Benchable performance, IMO. Blame Shields.

So, that's our D vs. the Saints O. How about the other side of the coin?

The Siants D is widely considered one of the worst in the game, a total mess in wake of the Bounty Gate scandal- #29 in points, #32 in yards surrendered.

Our juggernaut offense needed the STs to convert a fake punt for them to score 28 points at Lambeau. Washington scored 40 against them, Carolina 35, and KC scored 27.

So, who gets the lower grade? The defense that allowed 27 to one of the higher powered offenses we'll see this year (partially because of bad officiating), or the O that had two turnovers and put up 28 against a really, really bad defense?

You could have posted this today.

_________________
The things you have to compromise to support TT.