BradyPopped-Inga
1st Ballot Hall of Famer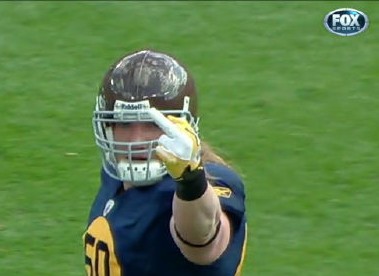 Joined: 07 Jul 2008
Posts: 6177

Mon Oct 08, 2012 10:45 am


wuollebear wrote:
Dirty Sanchez wrote:

I hope this serves as a wake up game and that the players and coaches realize that they aren't that great and need to approach every game as if they are the underdogs. The Tampa Bay game a couple years ago served as a catalyst for a playoff run. We'll see if this game does the same.


I always revert back to that Tampa game in the sence of we seem overlook rookie QB's or back ups. I was totally confused on what I was watching the 2nd half. GB looked small and lacking confidence, which is so annoying. Where the fuck was Jordy? Jarel Worthy, WTF!!! Why did he even suit up? All I know is we are 2-3 and facing one of the best teams sundaynite, I dont see a victory coming our way. 2-4, where do we go from there with McCarthy in the bizzaro world? This is depressing.


27 points should be enough to beat the Colts. No lead is safe with this defense.